The Ultimate Lead Magnet

for Getting New Clients
Boost customer engagement and acquisition by offering custom-branded financial wellness benefits to your clients, prospects, and businesses.
Engage Prospects
Engage your prospects and clients by providing on-demand financial education and management so they can connect with you when the time is right.
Know Your Clients
Gain useful insights to understand what your clients and prospects are struggling with and build meaningful relationships by helping with real issues.
Increase Brand Reputation
Offer organizations their own EveryIncome platforms sponsored by you. Become their dedicated coach and build a deeper connection with business owners and their employees.
Modernize Your Practice with an On-Demand Digital Presence
Education and management
Simple and easy to use
Your own custom branding
Desktop and mobile ready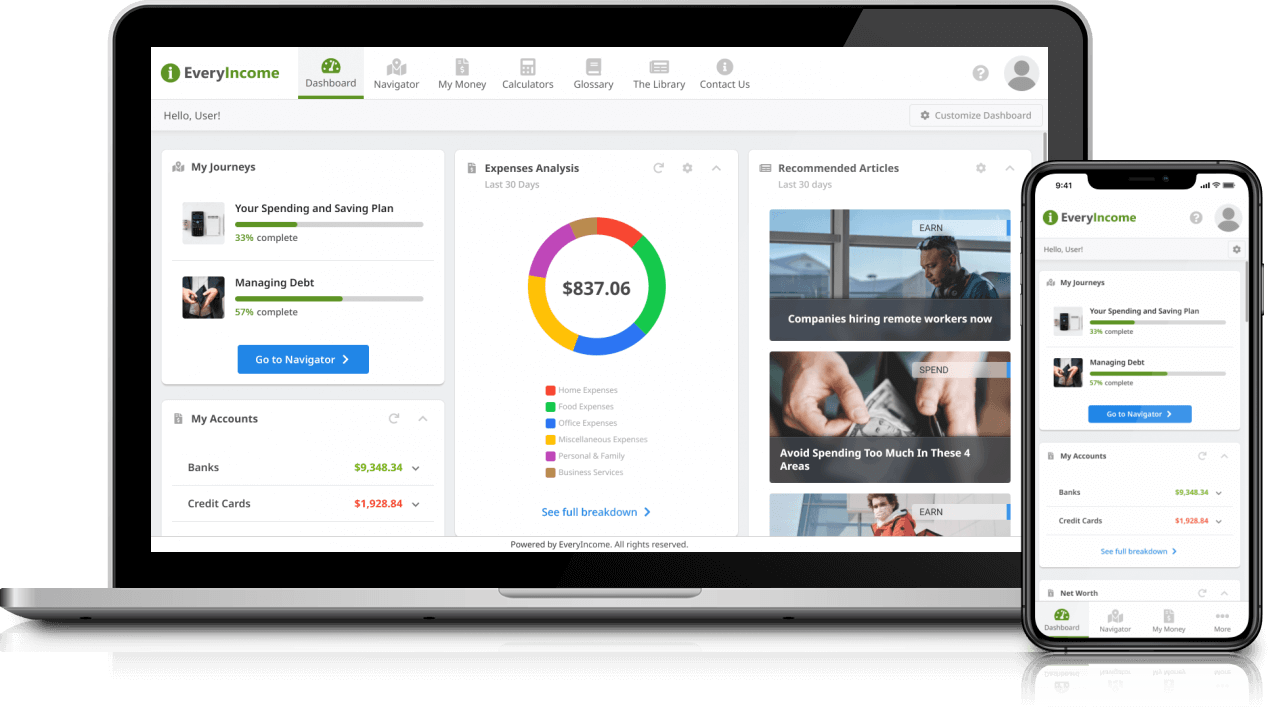 Schedule a Demo for More Details
Schedule a live demo to see the platform in action or to get more information about our features and professional offerings.
Want the latest EveryIncome insights?
Enter your email address for more information.