Patrick J. Gahan
Advisory Board Member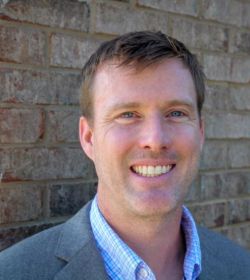 Patrick Gahan is an experienced business owner with an understanding of the financial and operational cost efficiency involved in the organization and execution of various types of businesses. He is a Board of Director for EveryIncome — an online platform and income solution company where users learn how to improve their income, partner with the right experts, gain insights, and access institutional-quality income products and services. 
Between 1998 and 2005, Mr. Gahan, as an employee of Johns Hopkins University, Booz Allen Hamilton, and Lockheed Martin developed custom software applications and managed teams of software engineers. Between 2005 and 2010, Patrick built a company, Seismic LLC, specializing in Cyber Security custom software application primarily for serving the Intelligence market. The company grew from one employee to over one hundred before it was sold to Applied Signal Technologies (a subsidiary of Raytheon) in 2010. Patrick is currently an owner/managing member or financial partner in several different real estate holding, construction, and property management companies, as well as, a Board Member and Advisory Consultant with a number of start-ups. These companies include P&M Developer's of Cobb, LLC; Alder Asset Management, LLC; Alder Somerset I, LLC; Alder Somerset II, LLC; Alder Somerset III, LLC; Alder Mortgage Group, LLC; Southern Masterpiece Homes; FS Logix; and N2 Analytics.
Mr. Gahan began his career as a software developer for various departments of Johns Hopkins University while attending the University for his Bachelors of Science degree in Computer Science. During his undergraduate days, Mr. Gahan interned for a number of companies, most notably Constellation Energy's Calvert Cliff Nuclear Power Plant. Upon graduation in 2001, Patrick accepted a Software Engineer position with Booz Allen Hamilton to develop software applications for Intelligence customers within the DoD. In 2004, Patrick accepted a new position with Lockheed Martin and that same year he graduated with an MBA from the University of MD's Robert H. Smith School of Business. With Lockheed Martin, he held a deputy program manager position and was responsible for management of software engineers as well as the contractual and financial execution across a number of projects within the Intelligence market. Leveraging his business contacts and management experience from the Lockheed Martin position, Patrick was able to successfully start Seismic in 2005, which he built to a successful sale in 2010. After his one-year commitment to the purchasing entity, Patrick started his new career of investing, advising, and financing various new companies of his own and others. The largest of these is P&M Developers of Cobb, which acquired large amounts of distressed vacant lots for new construction and subsequently sold it to Southern Masterpiece Homes to which he continues to be both a financial and advisory partner. The second most notable business since the sale of Patrick's business is Alder Somerset I, II, and III, which over the period of 2.5 years built a portfolio of 170 single family detached rental properties through various distressed property markets delivering top quality performance metrics in comparison to other similar companies.
For more information, please contact us.